Our Blogs
Need a Lamp That Can Charge Your Smartphone? No Problem!
May 17, 2019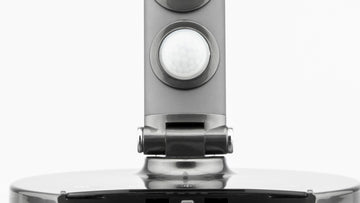 In this day and age, it can be really easy to let clutter overwhelm you. Take your nightstand for instance. Its intended purpose is to give you a place to set your book before bed. Perhaps you also use it as a place to set down your wedding ring before you fall asleep or a spot for a glass of water in case you wake up thirsty in the middle of the night.
Or take a look at the desk you use at the office. Even under the best of circumstances, it probably holds a water bottle, a coffee cup, a pair of headphones, pens or pencils, a charger for your smartphone or tablet, a notebook, and anything else you need to use regularly for work. Needless to say, it can get cluttered pretty quickly.
How the LumiCharge II Can Solve The Problem of Clutter
There's nothing worse than cord clutter, and with smartphones and tablets taking up such a large part of our lives, there can tend to be cords everywhere. Chances are that you even carry an extra cord with you on a regular basis!
Whether you need a nightstand lamp with USB port or a great desk lamp with wireless charging for work, the LumiCharge II is the perfect solution.
What Makes It the Perfect Nightstand Lamp
What qualities do you need to have in a bedside lamp? For one, it needs to provide you with the appropriate amount of light. Luckily, the LumiCharge II features an LED lighting system with three different hues. In other words, this allows you to dial in the type of light you want. Do you prefer white light or yellow light? From there, you can adjust the lamp through ten levels of brightness. This allows you to get the type and brightness of the light you need dialed in perfectly.
Our lamp also includes a motion sensor, which is perfect for those times that you want to get up in the middle of the night, but you don't want to blind yourself — or worse, fully wake up. The built-in motion sensor means that you don't have to be worried about bumping into anything in the middle of the night again!  
And, of course, it wouldn't be much of a charging lamp if it didn't charge your devices. Many people choose to charge their phones and tablets at night, and our lamp offers universal charging, allowing you to charge an iPhone or an Android via the charging dial. The LumiCharge II even features wireless charging through Qi technology! It doesn't get much better than that.
Why It's Great for Your Desk at Work
Can the same lamp really work equally well on your nightstand and your work desk? If it's the LumiCharge II, it can! What does an average day at work look like for you? For many, you come in and sit down in front of a computer. Part of your day is taken up by responding to emails; the other part is spent with clients in some way or another. Many also find that a particularly tough project requires them to burn the midnight oil from time to time, and that's where our lamp comes in handy!
As we already mentioned, you can adjust the hue and brightness of the LumiCharge II, allowing you to tailor the lamp's output to suit your specific needs.
Whether you consistently find yourself working 8 hours each day or your schedule varies depending on what you need to get done, it's also important to have a way to charge your devices. It doesn't get much easier than setting your phone on the lamp to charge. This allows you to go about your day and rest assured that you'll have plenty of battery on your phone for anything that comes up. In this day and age, smartphones and tablets are an integral part of life at the office, so it's important to keep them well-charged.
Order Yours Today
If you're looking for a wireless charging desk lamp, the LumiCharge II fits the bill perfectly. No matter how you plan to use it, we're sure you'll love it. Order yours at our Indiegogo page today!