Our Blogs
Must-have Business Travel gadgets:  
Oct 09, 2021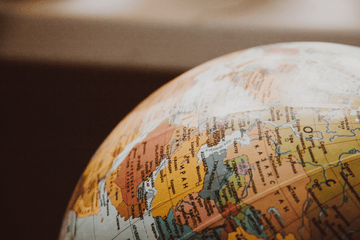 Nomatic Carry-On Pro
With an immediate access tech compartment and a cushioned, pocket-filled tech case that doubles as a shoulder bag for your laptop and devices after you get to your destination, the Nomatic Carry-On Pro meets the needs of connected, style-conscious business travelers.
The outside shell is made entirely of Makrolon polycarbonate, and it comes with Hinomoto wheels that move smoothly and a robust three-stage aluminum handle. Interior features include space-saving compression cubes, unique magnetic compression straps, and a folding panel that can be modified to match your needs.
Lumicharge UD :
The Lumicharge Universal Dock is a Qi Certified Dock charger. It eliminates wired charging with its elegant space-saving design that charges 3 phones at the same time compatible with all phone Brands and Models. It is a wireless charging pad where your device is charged in any orientation, vertically or horizontally.
Ergonomic Travel Pillow
This washable pillow's clever shape keeps your head from slipping forward as you sleep. Adults and children can use it on aircraft, buses, trains, autos, camping, backpacking, wheelchairs, airport terminals, and even while watching TV.
Best Multisport GPS Watch
The new Garmin Fenix 5, one of the greatest multisport outdoor watches on the market, combines style and adventure.
This versatile, lightweight device has you covered whether you're skiing in the Alps, swimming in the Med, or going off the main route in Nepal, with a wide variety of monitoring options, as well as built-in GPS and smart notifications. There are several variants to pick from, each having a QuickFit interchangeable band (in premium leather, metal, or silicone).
Wireless Router with USB Media Storage
Stay connected by converting any wired network to a wireless network. You can also use your linked media devices to stream your videos, images, and music. If that wasn't enough, use an associated USB flash drive or hard disc to back up and clear up space on your mobile devices.