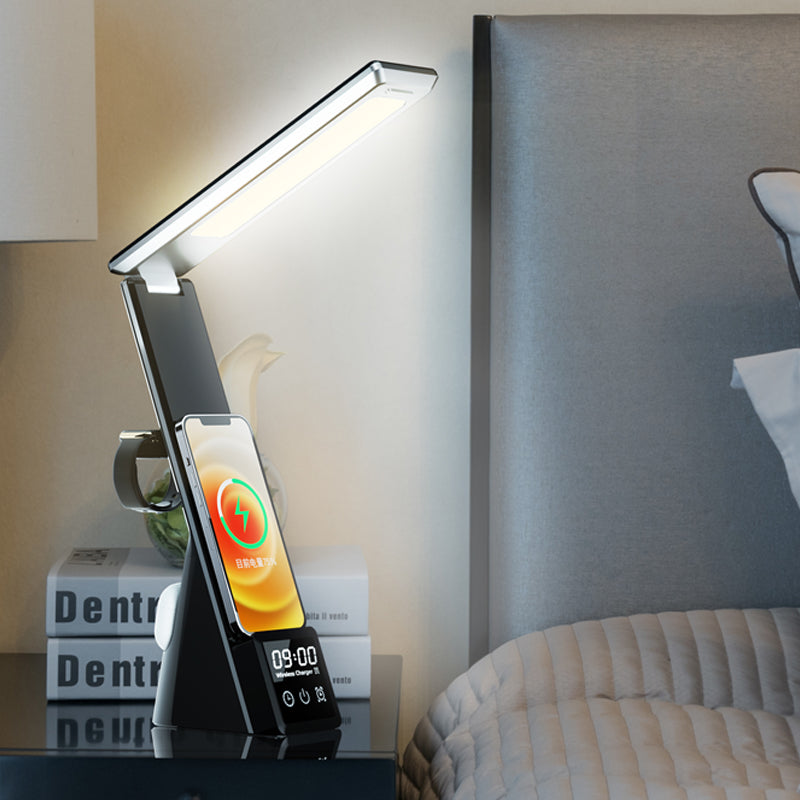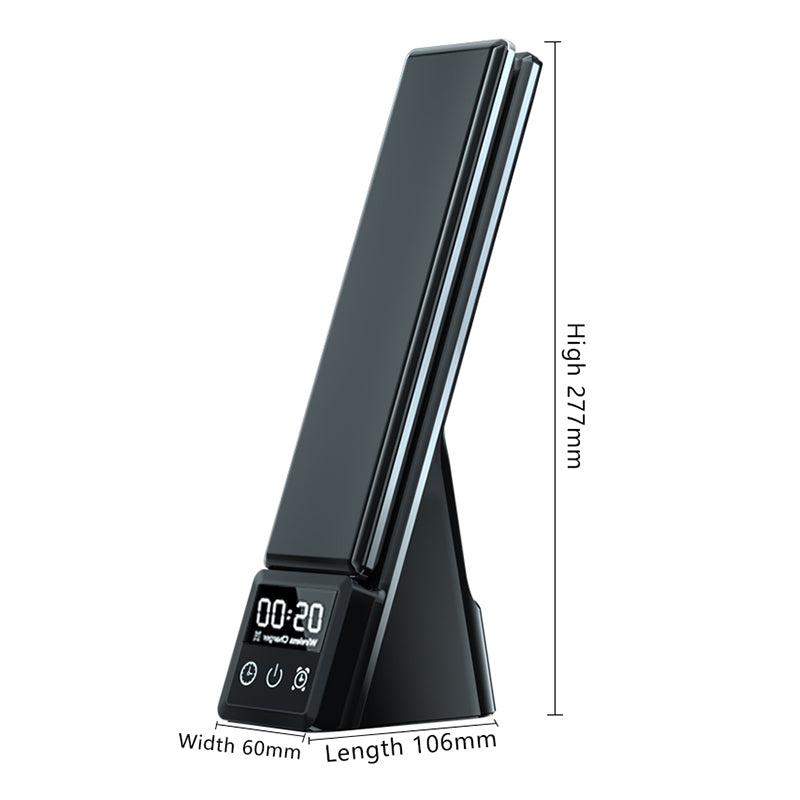 Lumi-Mini - 7 in 1 Multifunctional LED Desk Lamp with wireless charger
Sale price
$49.99
Regular price
$49.99
29 people are viewing this right now
Free Shipping On All Orders Above $89
Lumicharge Mini
The LumiCharge Mini Lamp is a small, portable lamp that features a built-in Wireless Charging, making it a convenient way to charge your devices while also providing a source of light. It also has multiple color and brightness settings, and can be used as a bedside lamp or a desk lamp.
Stay organized with no messy wires
Our versatile 7 in 1 wireless charger will eliminate clutter on your desk or night stand by allowing you to charge your iphone, AirPods, and Apple Watch simultaneously on one convenient charging station!
Sleek design with all the bells and whistles
Adjust the brightness & warmth of the lamp using our button free LCD touch panel. This lamp can also be adjusted to any angle thanks to the 180 degree rotating head, making it suitable for any work environment. Not only this, but the whole unit folds in on itself making it portable & easy to store.
Charge your devices any way you want
The unique 3 in 1 charging station can charge your phone horizontally or vertically, allowing you to keep watching videos or being on video calls while your phone is charging. Not into wireless charging? No problem! A USB charging port is built in so you can charge all your devices any way you want!