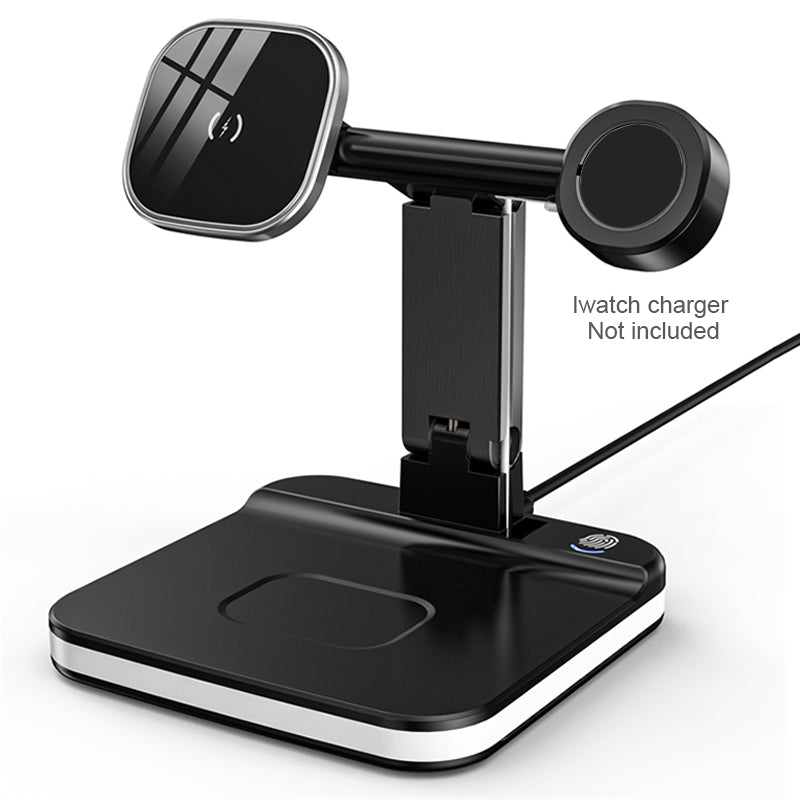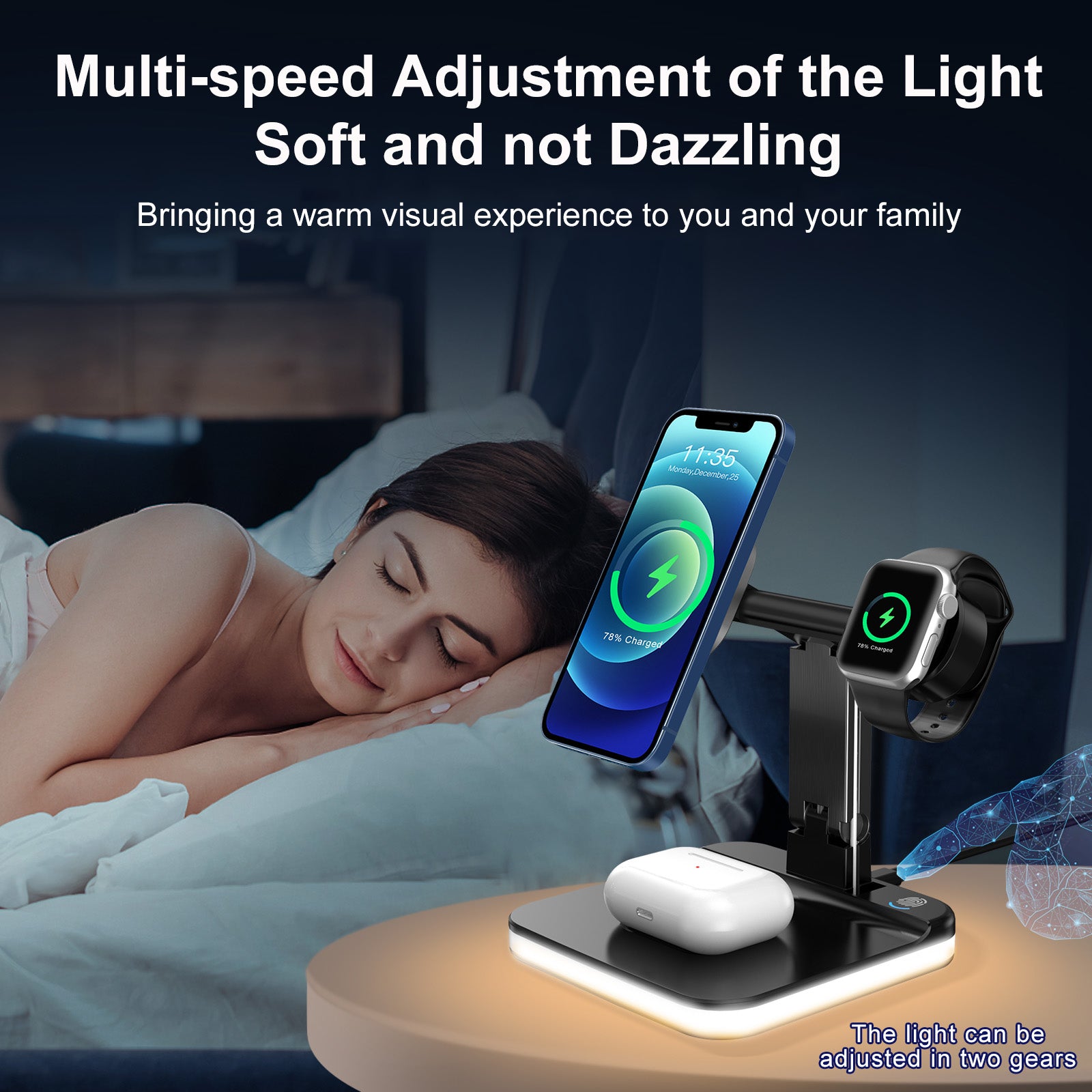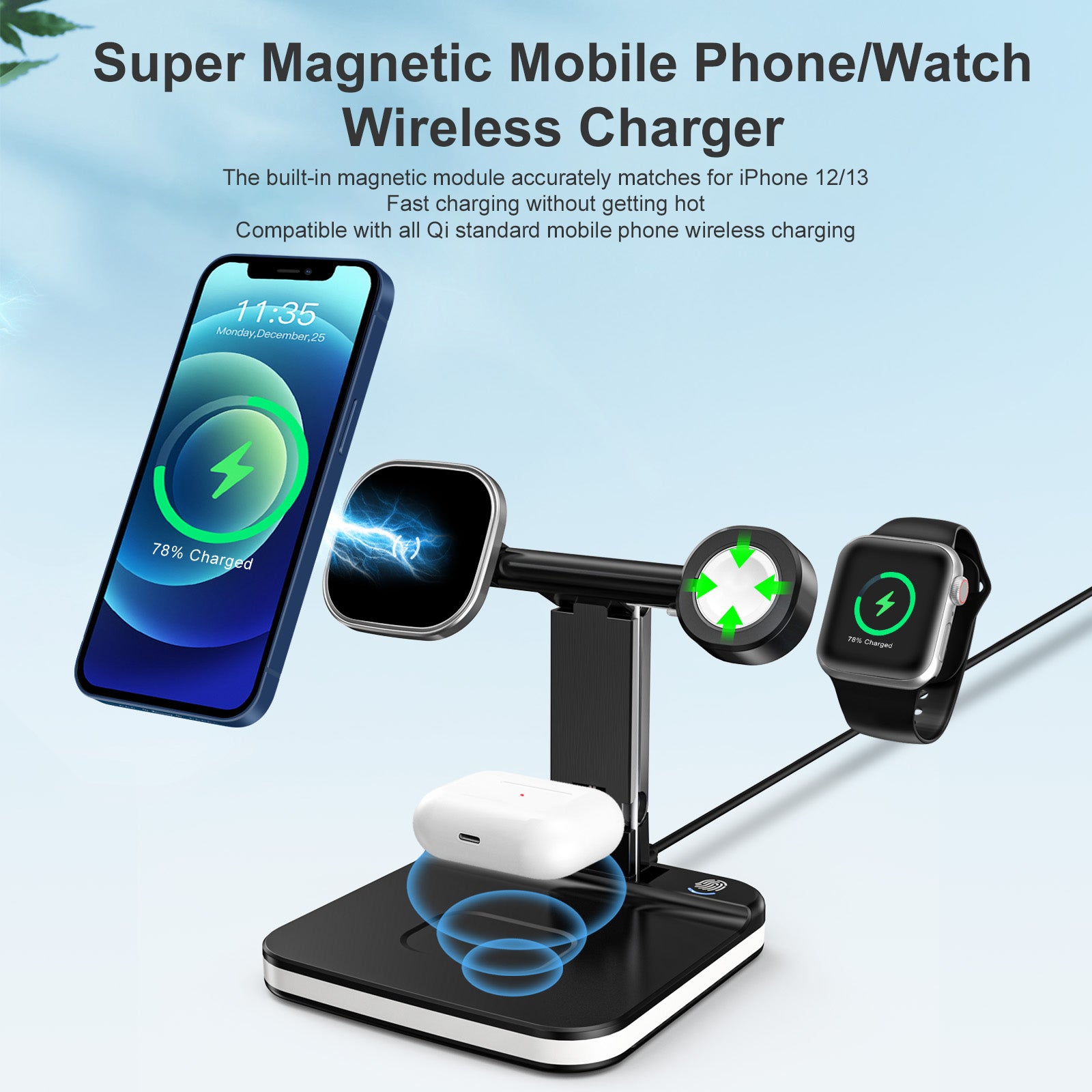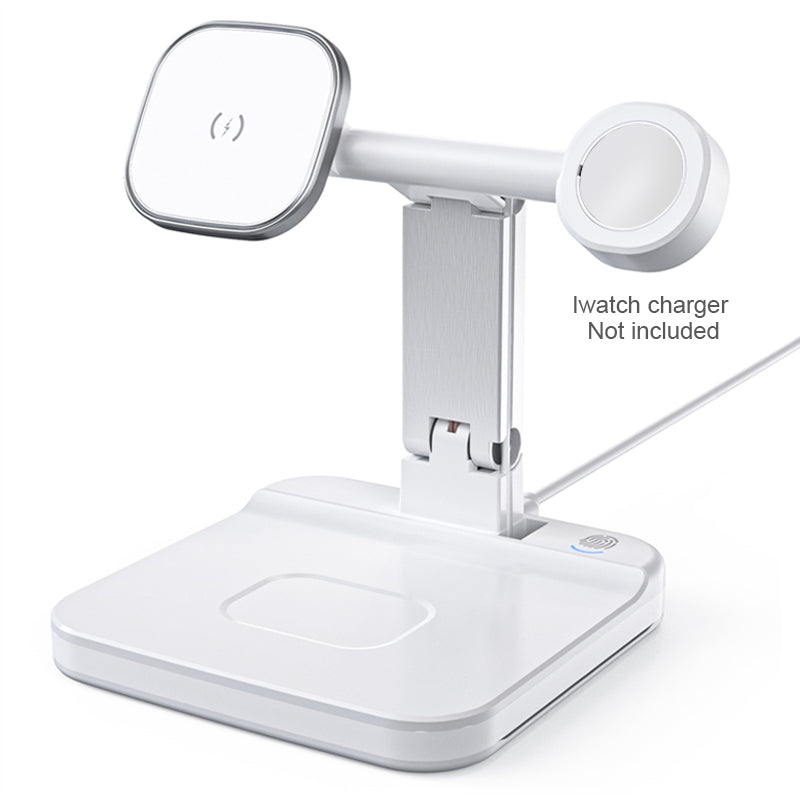 Magnetic Wireless Charger - Night LED Light - 4 in 1 Charging Station Dock
Sale price
$39.00
Regular price
20 people are viewing this right now
Free Shipping On All Orders Above $89
Lumicharge Wireless Station
The Lumicharge 4-in-1 wireless charging station is a versatile and convenient device that allows you to charge multiple devices at once. It features three wireless charging pads including lamp capabilities, to accommodate phone, watch and earphones. With its compact design and efficient charging capabilities, this station is an ideal solution for keeping all your devices powered and organized in one place.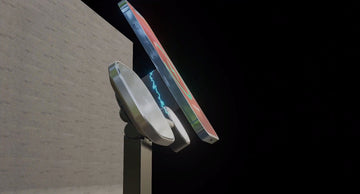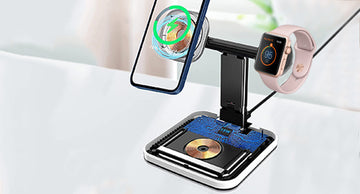 High Charging Speed
The charging station comes with a large 18W power adapter that can provide upto 15W power to mobile phones. It delivers 7.5W power to iPhone, 15W power to Huawei P and Mate series, 10W power to Samsung Galaxy and Note series, 5W power to other mobile phones while 3W power to Airpods & Apple iwatch.
Slim, Foldable & Adjustable Design
The charger's thick support plate can be adjusted at two different angles and the two large charging coils support vertical or horizontal phone charging, so you can enjoy videos or video calls. The slim and foldable watch phone and AirPods charger make it easy to put in your bag when traveling.
See what customers are saying about Lumicharge T2W
"Loved by thousands of customers around the world"
At Lumicharge Store, we attach great importance to offering the latest, most modern and highest quality products. Our priority is that you are satisfied.