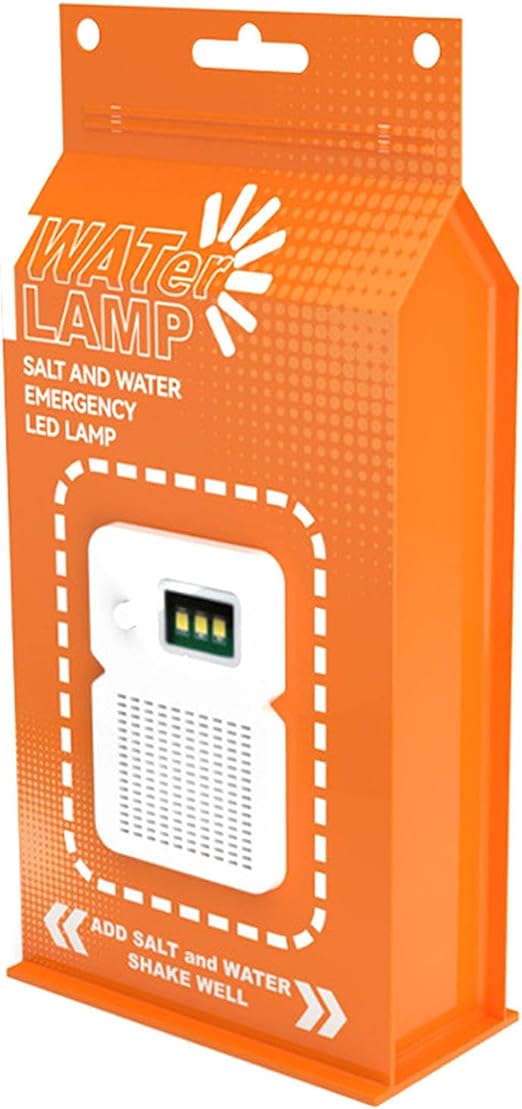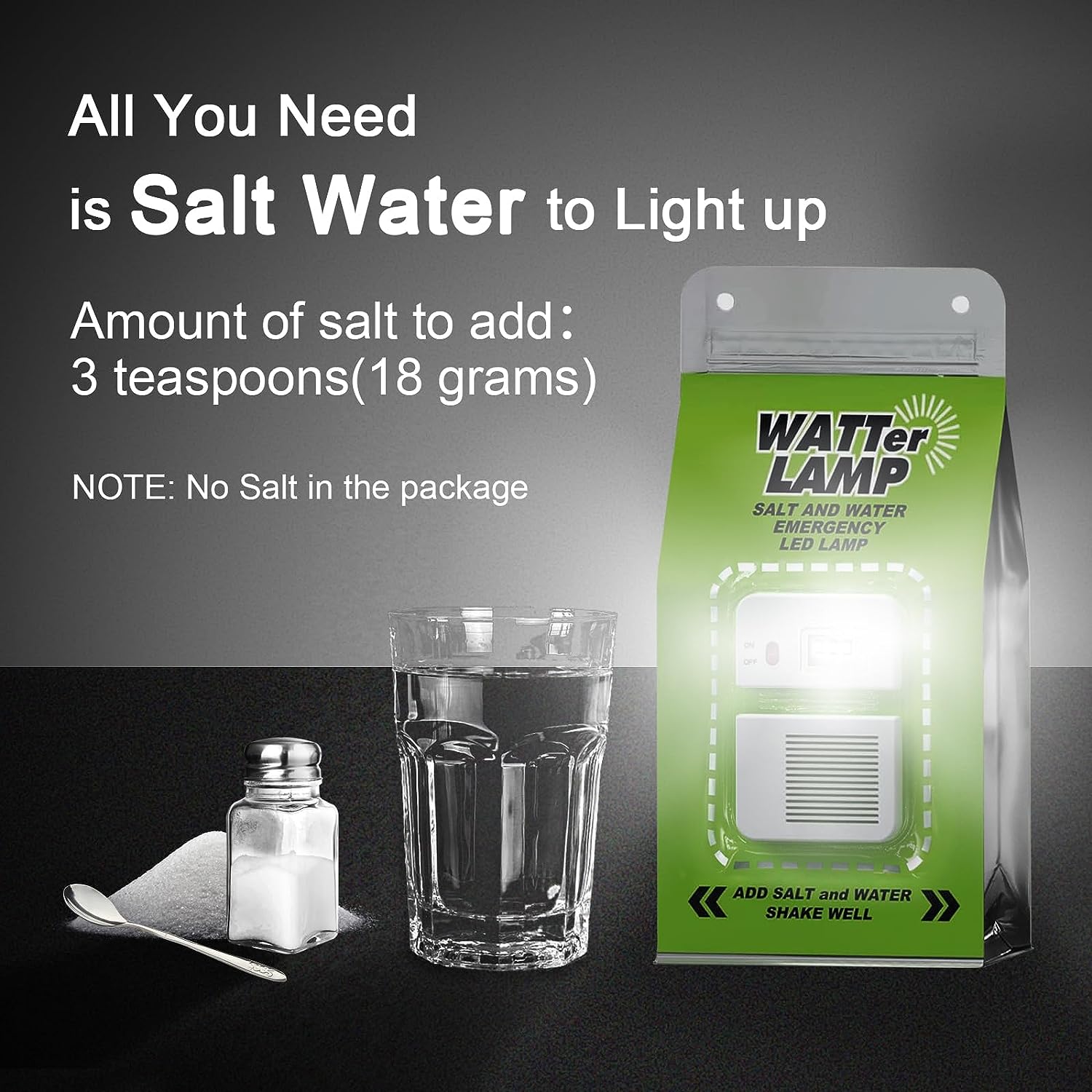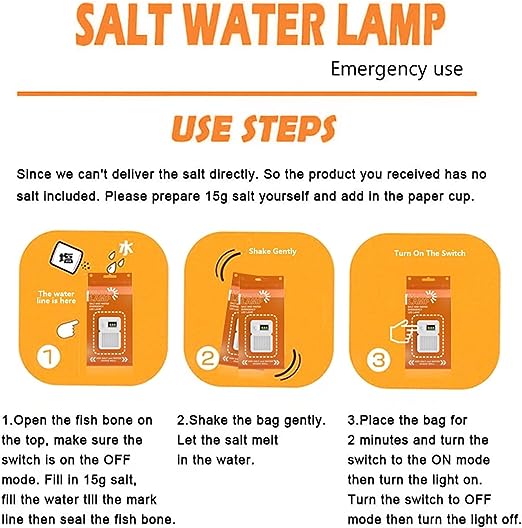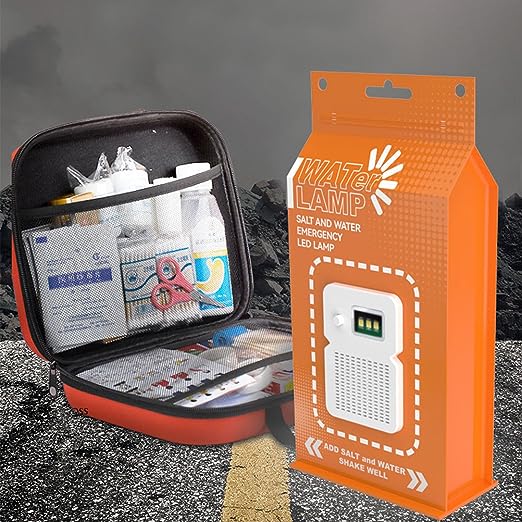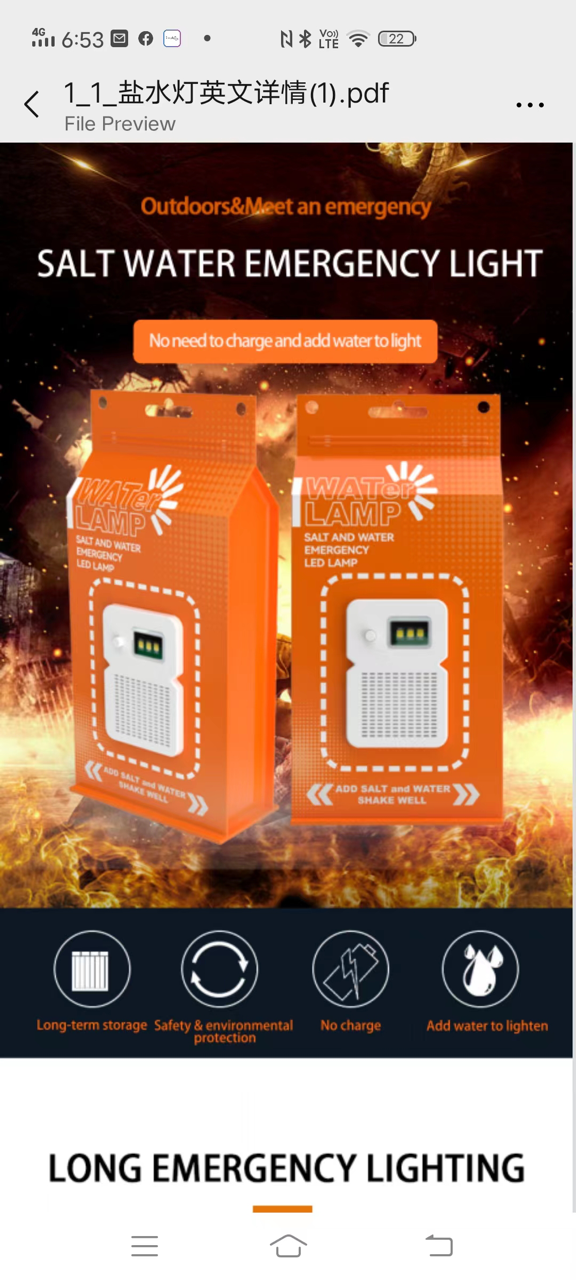 Emergency Light Salt Water Lamp, No Battery Required Portable Lantern for Hiking,Camping Essentials Survival Gear Outdoor Lamp for Power Outages Outdoor Activities Night Fishing Camping
Sale price
$28.00
Regular price
$50.00
22 people are viewing this right now
Free Shipping On All Orders Above $89
Description
Reviews
Shipping & Returns
【No power supply required】 The Emergency camping lantern uses salt water as the electrolyte to power the LED lights, is suitable for use without power supply. No need to charge or install batteries,just add salt water to light up the lamp.Adding seawater or urine will also work.
【Compact & Portable】 The emergency water light adopting the foldable design,with the weight of only 0.18 pounds , making it easy carry you phone ; This camping essentials can be easily packed into a backpack or emergency bag. It is suitable for outdoor activities, night fishing, and camping. Also it's a good survival device for disaster (hurricanes, tornados, earthquakes,...)
【Bright and Long-Lasting】 Our camping light includes 3 LEDs with a high brightness of up to 50 lumens, enough to light up a room or camping tent. The LED water light can stay lit for at least 140 to 200 hours. When you're done using it, you can pour saltwater out of the bag, rinse it with fresh water, and let it dry until the next use.
【Easy To Use】 Add saltwater up to the marked line, shake it, and then turn on the switch to light up the LED. It also comes with a strap. Secure the plastic hook loops onto the two holes on the top of the emergency light, so that you can hang it up.The substances generated during use are non-toxic, harmless, and environmentally friendly.Storage life of 5 years, mostly as an item for emergency storage, or on a boat, or one really cool science fair demonstration!
【Saltwater-Powered Emergency Lamp】Our lamp operates on saltwater, eliminating the need for batteries or a power supply. Simply add saltwater for up to 140 hours of bright light. Ideal for camping, outdoor activities, and emergencies.
【Long-Lasting and Easy to Use】With high brightness and durable LED lights, our saltwater lamp effectively illuminates rooms or tents. It's easy to use—just add saltwater, shake, and switch it on. The lamp is non-toxic, harmless, and eco-friendly.
【Versatile and Reliable】This camping lamp serves as a night light, tent light, and emergency light. Simply add saltwater, making it suitable for various scenarios like home, outdoor adventures, and role-playing games.
【Compact and Portable Design】Our foldable night light weighs only 0.18 pounds, making it highly portable for your backpack or emergency bag. It's a reliable companion for outdoor activities, night fishing, and survival situations.
【Tips】The salt water lamp does not need special salt, it can be used by adding edible salt.Proper storage ensures long-term use. After use, pour out the saltwater, rinse with fresh water, and let it dry before the next use.
Shipping Policy
All orders will be shipped within 2 to 4 business days excluding holidays. If there is an issue with order payment or credit card issue we will reach out to the customer for confirming the details before shipping. The shipping date would vary in that case.

Return, Replacement and Refund Policy
At LumiCharge we take pride in making best quality Products. If in any situation the product has to be returned, replaced or refund will have to be determined by Lumicharge Team.
Return/Refund/Replacement:
If the customer wants to return the unit within 15 days of purchase on an unopened product, then they have to reach out to our customer service (returns@thelumicharge.com), Return shipment will have to be paid by customer and once the product is received and inspected to be in good condition then refund value will be determined.
If there is an issue with the product ,then we will do a free replacement to the customer.

QUESTIONS AND CONTACT INFORMATION
If you would like to: access, correct, amend or delete any personal information we have about you, register a complaint, or simply want more information contact our Privacy Compliance Officer Balaji at info@thelumicharge.com or by mail at
Lumicharge- LED Lamp and More
[Re: Privacy Compliance Officer]
25172 Arctic Ocean Drive#106,Lake Forest, California US 92630