Our Blogs
Lumicharge V2.0 – Dimmable LED Desk Lamp with USB & Wireless Phone Charger
Jan 07, 2020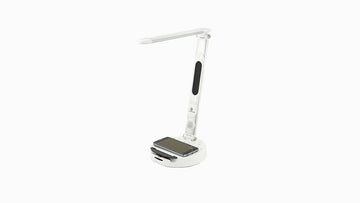 This multifunctional, all-in-one desk lamp is a must-have for any home office. Featuring a sleek, sophisticated design and a USB port on the back, it can be adjusted for optimal directional lighting (making it smart and eye-friendly). The dimmable, energy-proficient LED lamp helps to mitigate the force of the light! The business owner will also appreciate how it can charge two phones at once (one on the 10W Qi fast wireless charger and one on the universal phone dock that has built-in connectors on the wheel).
The Lumicharge V2.0 also has a highly advanced memory feature that remembers and resumes your last LED light color and brightness setting. Its LED display also shows the time, date, day of the week, and temperature and has pre-programmed daylight savings time until 2029. This first-rate lamp is available in Black, White, and Silver/Gray.
Buy now: $99.00 at thelumicharge.com.