Our Blogs
Dorm room décor ideas/Back to college
Sep 02, 2021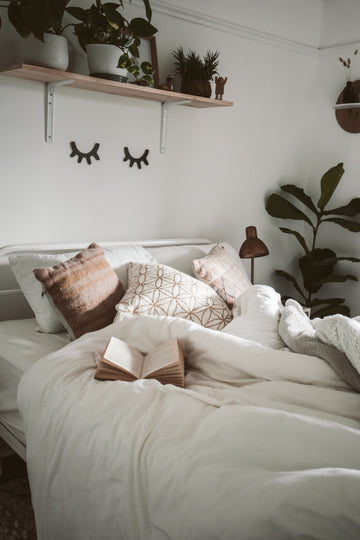 A dorm room's ceiling lights are harsh, and dorms are unlikely to provide lamps. As a result, please bring your own. 
This is an excellent concept since it allows for better and softer lighting.
Purchase
twinkling lights
and line them up along your walls for another excellent lighting option! This is a wonderful design tip for making white bedroom walls more interesting without stuffing them with photos and posters.
This concept offers a soothing environment, allowing you to take a break from studying now and then!
Adding a
rug to your room
is one of the best dorm room ideas. It will cover almost everything. It's not only easy to clean, but it also adds a splash of color and design to the space! It completes the appearance of your space.
The majority of dorm room walls are made of cinder blocks, giving the impression of being in jail.
You may choose between plain colors and delicate patterns; either way, you won't be disappointed.
When you move into a dorm, one of the first things you'll notice is that there isn't enough room.
This concept saves a lot of space in your room while still seeming to be well-organized.
Have a Collage Wall
Hanging photographs is another fantastic way to maximize wall space and personalize your dorm room; this is a smart idea because it makes the hostel your own while also decorating it.
You may experiment with a variety of gallery wall ideas. As long as the style complements the rest of your space.